Cody Branstone
Biographical information
Born

c. 2003

Blood status
Title(s)

Chaser

Physical description
Species
Gender

Male

Hair colour

Dark Brown

Skin colour

Light

Family information
Family members

Eleanor Branstone (possibly)

Affiliation
House
Loyalty
.
Cody Branstone (b. c. 2003) was a student at Hogwarts School of Witchcraft and Wizardry and was sorted into the Slytherin. He dated Dominique Weasley in his fourth year at Hogwarts.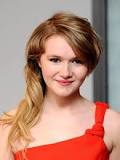 He played as a Chaser for the Slytherin Quidditch team during the 2017-2018 school year. Cody is very handy with a broomstick and he performs stunts during the games, yet he gets angry easily especially with the Gryffindors.
Ad blocker interference detected!
Wikia is a free-to-use site that makes money from advertising. We have a modified experience for viewers using ad blockers

Wikia is not accessible if you've made further modifications. Remove the custom ad blocker rule(s) and the page will load as expected.